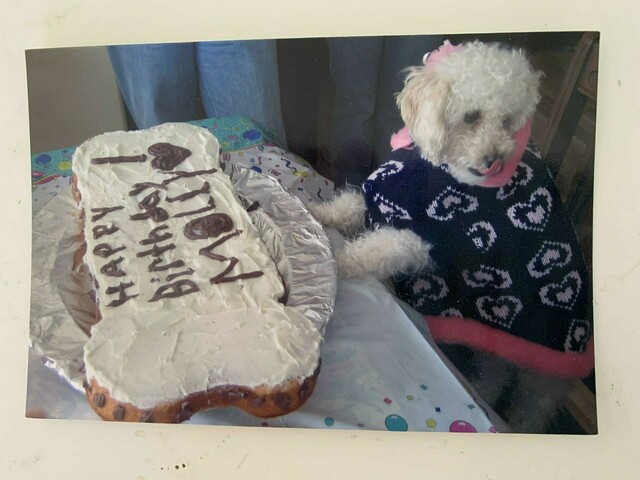 SCHNOODLE SHENANIGANS!
A Surprise Birthday Party!
                The book is here and the party has started!
Come along with me on an adventure as I prepare for a surprise birthday party for my real-life friend, Molly. It's exciting as I go to the Bakery, the Ice Cream Parlor, and the Party Decoration Shop. It's all fun until I get myself into a sticky situation!
(Molly's cake was completely safe for all furfriends and human friends to eat!)
Love Tucker