Summer Heat and Paws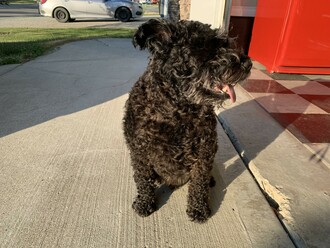 Dogs' paws are like our bare feet!
Always check the temperature outside, as well as the pavement before walking your furfriend!
If it is too hot for your bare feet on the pavement, it is too hot for your furfriend's paws!
Also, you can test the temperature of the pavement by putting the back of your hand on it and counting for "7 Mississippis."  If you cannot tolerate the heat, then your furfriend cannot either.  
If the outside air temperature is approximately 18°C then asphalt will be approximately 45°C. When it is this hot out your furfriend's paws can be damaged in about 1 minute.