Easter Tips!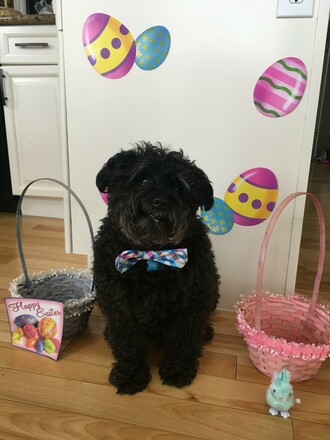 Easter Tips! Safety for your pet.
Be mindful about what you have around your furfriend at Easter. 
Be sure not to leave small toys where your furfriend can grab them, they look like fun to them too!  They can be choking hazards. 
Make sure your Easter chocolate is out of paw's reach!  It contains a chemical that is toxic for dogs, as well it has caffeine which they should not eat.
If you have an Easter Lily in your home, keep it up and out of your dog's reach.  Lilies are dangerous to your dog if eaten.